That bible-thumping and squeaky clean image that Republican freshman Rep. Matt Gaetz tries to portray is only a facade. He must be very conservative because his district in the panhandle of Florida is one of the most conservative in the country. Gaetz however, lives a much different life than that pristine image he maintains. On the inside, lies a gallery of red lights.
His record reveals at least seven arrests for drunk driving, murder suspicion and a reputed alternate gay life style. With help from his politically powerful father, none of these arrests ever made it to the newsroom.
Gaetz went to school at Florida State University. While an undergrad, his roommate was found dead under very suspicious circumstances.
"Sources close to the investigation of the death, however, told WMR (Wayne Madsen Report) that the Florida Department of Law Enforcement investigated the death as a possible homicide but the agency was later politically-pressured to rule it a suicide. As with Gaetz's multiple DWIs, the suspicious death of his college roommate was buried by Florida authorities and the university."

Incidentally, he is not the only republican suspect in a suspicious death in Fort Walton, Florida. Everyone knows Joe Scarborough, the host of MSNBC morning talk show Morning Joe. In the summer of 2001, a 28 year old female staff member was found dead in the office of U.S. Rep. Joe Scarborough (R-FL). What a tiny world. Only republicans manage to squeeze themselves into such devilish coincidences! DailyKos article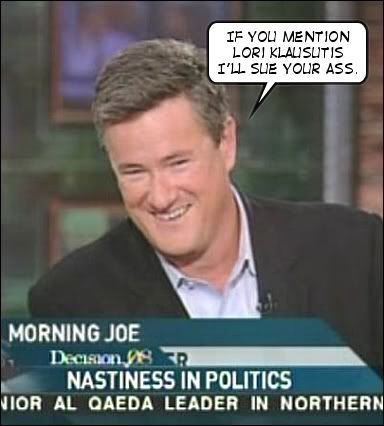 Gaetz lives a far more reckless life than he presents to the religious right voter of his northern Florida district. In 2008, Gaetz was arrested for a DUI. The funny thing was that although he refused to take a breathalyzer test, he didn't have his license suspended for a year, as Florida law dictates. When he was arrested, his father was a local politician, which might have had something to do with his record getting a squeaky clean treatment. To make things even more hilarious, Gatez' charges were eventually dropped and the arresting officer was forced to resign. TampaBay article
His father's prominence also silently squashed other pesky rumors that threatened to derail his son's rise to power. According to the Wayne Madsen Report, Mark Gaetz started a gay relationship with a pastor of a mega-church in Fort Walton Beach. This district is staunchly conservative. If these rumors leaked out, Gaetz' political career would be finished before they started.
Apparently, Mark Gaetz is only concerned with himself. After years of dragging that mug-shot photo ball and chain wherever he went, Mark Gaetz approved a photo-banning bill, which would make mugshots banned from appearing in the public.
"A county or municipal detention facility may not electronically publish or disseminate an arrest booking photograph of any arrestee who is charged with but not yet convicted of a criminal offense." MiamiNewTimes
Rep. Mark Gaetz is detestable in every way. Yet, he portrays an image of perfection to his constituents. You don't have to wake up very early to pull the wool over them.