Here is a question I'd love for a Trump supporter to answer. Would you still support him, if it turns out that he conspired with Putin to overthrow our election process? Be careful. Your answer could be used against you in the foreseeable future. Answering 'no' to that question does not automatically mean you are turning your back on your orange messiah. You answer 'no', but when he is charged for treason you could blame the democrats for being sore losers. For example, the evidence against Trump was actually created by democrats.
Russia has infiltrated the most sacred of our institutions, our elections. Still, a good portion of Americans will defend Russia. If that isn't like an episode of 'The Twilight Zone', I don't know what would be.
We can no longer deny that Russia influenced our elections. The Office of the Director of National Intelligence (DNI) and the Department of Homeland Security (DHS) feel that Russia hacked the DNC. U.S. intelligence agencies assessed that Putin "personally directed" the operation, NBCnews article.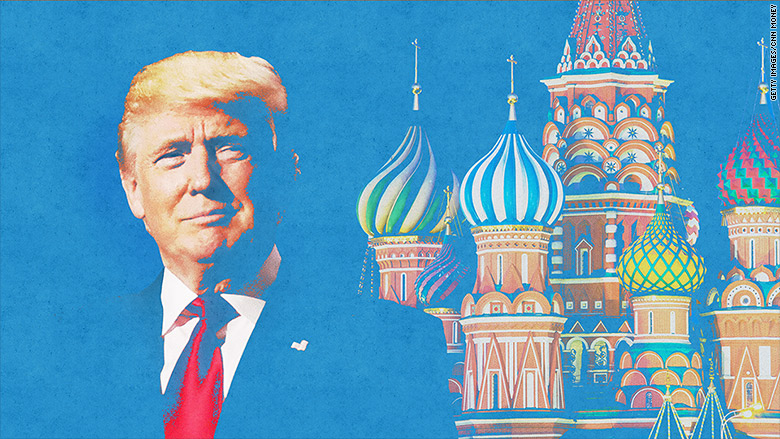 Russia of course, denies they conspired in our elections. Thus, Trump supporters wouldn't be entirely alone in defending Russia. However, each moment that passes, the voices against Russia are growing. George Bush Jr., Dick Cheney, John McCain, Marco Rubio feel that Russia is guilty. Almost every republican politician agrees.
Last week, a senate intelligence hearing heard from three experts. All of these experts believed that Russia conspired to destroy our election process.

"Russia hopes to win the second Cold War through the force of politics, as opposed to the politics of force," said cybersecurity expert Clinton Watts of the Foreign Policy Research Institute. Watts detailed Russia's use of cyberattacks and an elaborate disinformation campaign to confuse U.S. voters and pit Americans against each other."
Still, those loyal Trumpkins could insist that Donald Trump had no knowledge of Russia's election meddling. After all, Putin hated Hillary. He could have helped Trump, without telling him. Putin would be making Trump complicit by filling him in on the details. However, the evidence against Trump is hard to ignore.
Come on! Can we just call it a coincidence, that most of Trump's cabinet members are deeply involved in Russian politics? They have all conspired in some degree with Russia.
Former US national security adviser Michael Flynn – Flynn had previously been a frequent commentator for Russian state-owned propaganda network RT and sat next to Russian president Vladimir Putin at a dinner on a paid trip to Moscow.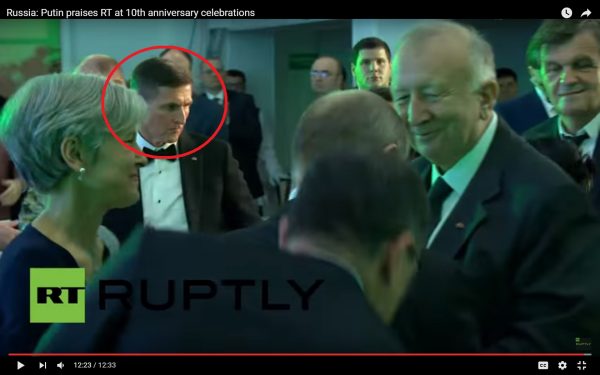 US attorney general Jeff Sessions – On March 1, it was reported that Sessions, who had testified to the Senate that he had no "communications with the Russians" during the campaign, in fact, had spoken twice with the Russian ambassador to the US. On March 2, Sessions, acknowledging the contact, recused himself from any investigations related to the 2016 presidential campaigns. 
US secretary of state Rex Tillerson – In 2012, he received The Order of Friendship medal from Putin, with whom Tillerson has said he has a "very close relationship." Earlier that year, Exxon won a deal worth an estimated $500 billion to explore oil in Russia's Arctic, alongside state-owned oil giant Rosneft.
US commerce secretary Wilbur Ross – Billionaire vulture investor Wilbur Ross took an ownership stake in the troubled Bank of Cyprus in 2014, reportedly tying him to a number of Russian oligarch investors with close Kremlin links, including longtime Putin ally Viktor Vekselberg and former KGB agent Vladimir Strzhalkovsky.
Former campaign chairman Paul Manafort. A longtime political operative, Paul Manafort was fired from Trump's then-faltering campaign in August 2016, after a report said millions of dollars in cash were earmarked for Manafort for consulting Viktor Yanukovich, the despotic, pro-Kremlin former president of Ukraine.

Former Russia adviser Carter Page – Page, who has a long-standing penchant for abrasive pro-Putin comments, departed the campaign in September, shortly after reports surfaced that the FBI was investigating his meetings with sanctioned Russian officials while also working for Trump
Longtime advisor Roger Stone – Stone, like Manafort, Page, and Flynn, is being investigated by the FBI for contacts with Russian officials during the campaign, the New York Times has reported. qz article