On April 22, a massive antitrust rule affecting the agribusiness was supposed to go into effect. Obama pushed this legislation just days before leaving office. However, last week the U.S. Department of Agriculture decided to delay the implementation of the law until Oct. 19.
This delay was a major bummer for every American farmer. At the same time, however, the delay was a tremendous victory for the agribusiness industry leaders. Ironically, Trump's nomination for secretary of agriculture Sonny Perdue has built his legislative career around siding with big business against the little farmer.
Farmers voted by landslide margins for President Trump last fall, attracted by his support for ethanol and promises of tax and regulatory reform. But his first major moves in office left farm groups wondering, 'What about us?'" Agriculture article
The four largest processor companies in the poultry industry control 51% of the chicken market and 57% of the turkey market. This massive stranglehold on the agribusiness industry means that more than half of the growers in the nation only have one or two processors in which they can provide services to. USDA article
When these processors wield such power, the growers are treated badly. They have no leverage in negotiations concerning their pay. Every farmer in the country is caught up in this cycle. Farmers often sign contracts granting processors the right to demand these farmers to pay for expensive farm renovations that buries them in debt. When these farmers are in such debt, they are pitted against each other and they gladly accept the worst of contracts.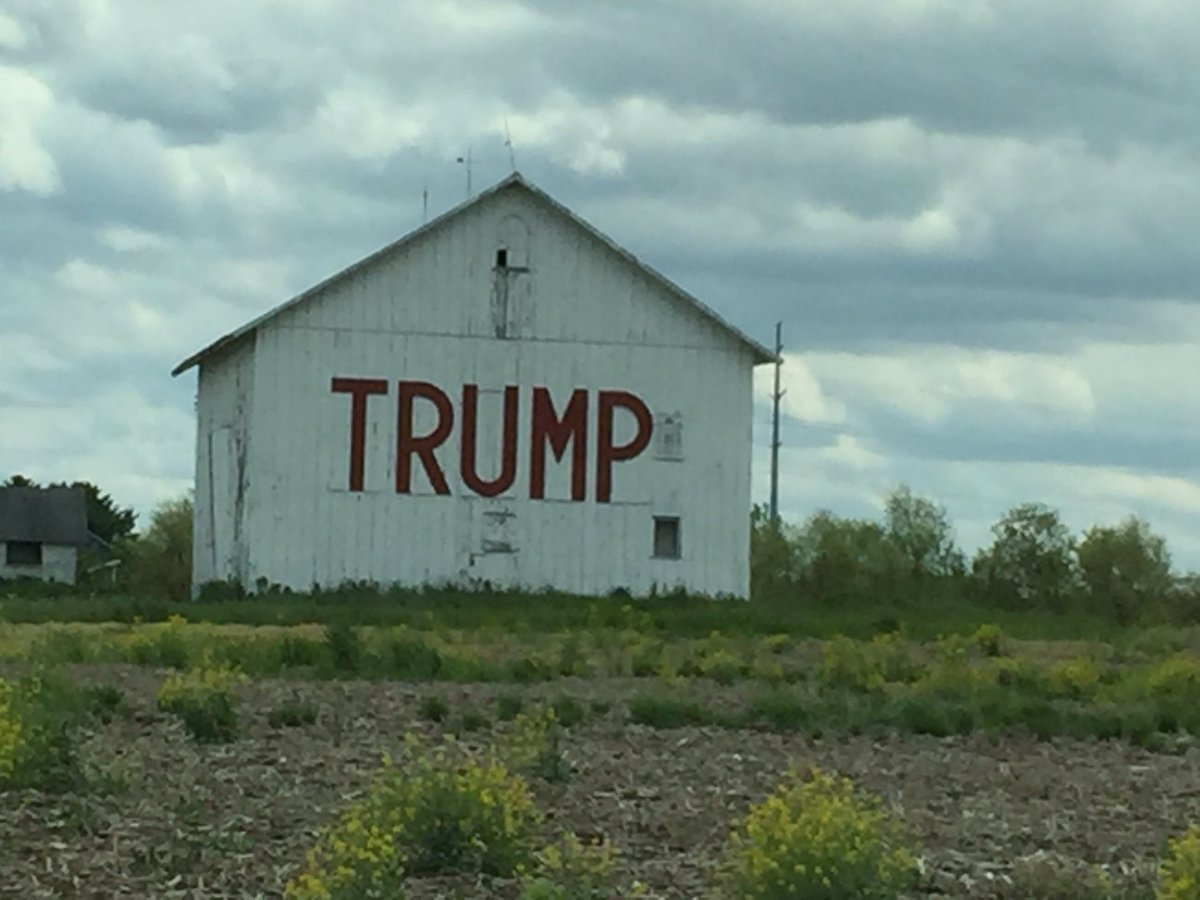 "For years, American farmers have been calling for protections against the most damaging unfair and deceptive practices confronting family farms across the country," said Agriculture Secretary Tom Vilsack. "Poultry growers in particular are vulnerable to market risks and concentration in the processor market. All too often, processors and packers wield the power, and farmers carry the risk. Today, USDA is taking a big step toward providing the protections that farmers deserve and need."  USDA article
Despite Obama's gracious legislation for the farmer, during the campaign farmers were impressed with Trump, the outsider.
"Even though he's a Republican, he's not part of the establishment," says Genell Pridgen, a former contract poultry grower in North Carolina. "A lot of folks down here have come to not trust the Democrats or Republicans. They think members of Congress can be bought. They'll throw a bone to the common folk every so often, but they're beholden to lobbyists."  Bloomberg article
Farmers that voted for Trump must feel pretty dumb. Trump's decision to delay the passage of this bill, is perceived as a sign that he is working for big business.
Our country's next Secretary of Agriculture will be Sonny Perdue II. He will be confirmed next week. Perdue is the former governor of Georgia, which produces more chickens than any state in the country. Perdue also gets hundreds of thousands of dollars in contributions from the agricultural mega companies, according to the National Institute on Money in State Politics.
Every day, another campaign promise is broken. Trump convinced huge (uneducated) demographics that he was working for them. Utah Republican Jason Chaffetz, summed up the Trumpkin logic perfectly,
"He's very rich," Chaffetz said. "I don't think that he ran for this office to line his pockets even more. I just don't see it like that."
Apparently, that was all it took to convince so many Americans to vote for him. Gradually, they are finding out that those bold promises were nothing more than smoke and mirrors. Why should I feel bad for them? They voted for this swamp of shit, now we all have to paddle through it.