Sean Hannity has had a hell'uva career. Now, it looks as if his future is questionable at Fox news. To be fair, Fox insists he still has his show. However, advertisers continue to bail on him after his bizarre Seth Rich conspiracies.
Seth Rich was a DNC staffer that was mysteriously murdered last summer. You don't have to be a rocket scientist to see how such a killing would be a wet dream for Fox news. Despite not having one single bit of evidence, Hannity has devoted so much air time to these elaborate fantasies that Hillary killed Seth Rich.
My heart weeps for Seth's parents, who are forced to relive their son's death every night, because the Fox news anchor insists on repeating the story.
The Daily Beast spoke to nearly a dozen reporters, pundits, and hosts inside Fox News who all conveyed the same sentiment: Hannity is "embarrassing" the network, and the promotion of the Rich conspiracy theory is senselessly cruel to a grieving family. DailyBeast article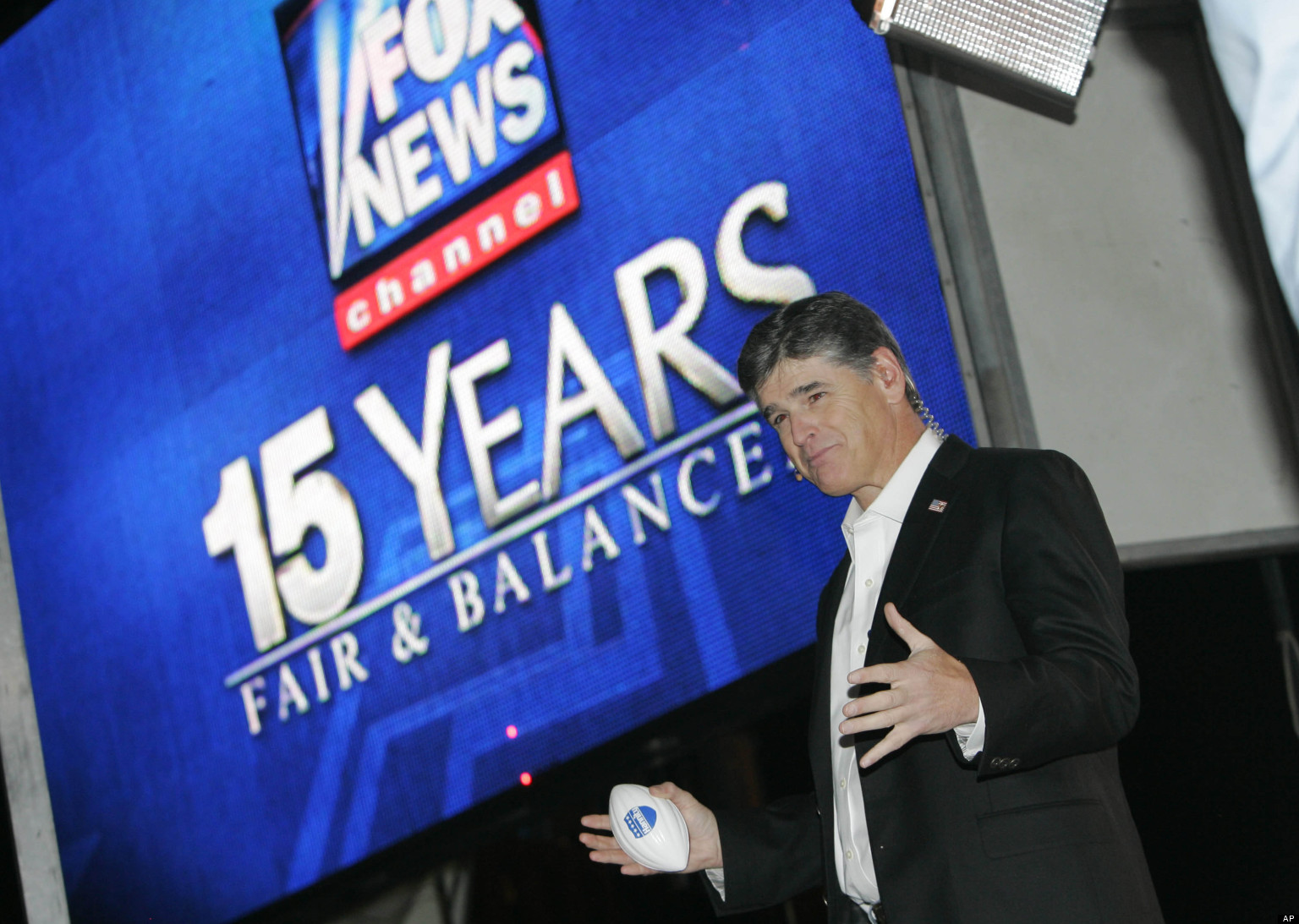 Advertisers have been diving off the Hannity Booze Cruise left and right. It appears as if Hannity could be the latest in a line of Fox superstars to part ways with the network. A year ago, if you asked me to imagine Fox News without Bill O'Reilly, Roger Ailes and Sean Hannity, I'd say that I couldn't. After those three, who else is there, besides that hot black news anchor?
I used to think Fox news anchors were omnipotent. They could say the most outrageous conspiracies, and their ratings would only go higher. Viewers do not watch Fox to be enlightened with today's events, they watch it to verify their far right beliefs.
After all, Fox has become the most successful media conglomerate in the country, because it presents news that makes it's viewers feel good. Therefore, the Fox audience doesn't care if the news is inaccurate. As long as the news is brash and offensive, Fox viewers keep coming back for more.
Hence, it is difficult for a Fox anchor to get kicked off the air. Few people in the entertainment industry have a job as plush as Sean Hannity. For him to ruin something that was near impossible to ruin is quite admirable.
Every Sean Hannity fan out there must have had a rough weekend. Sean Hannity took the Memorial Day weekend off. Such actions are reminiscent of former Fox fool Bill O'Reilly's decision to take some long weekends off right before he was canned. Inquisitr article
According to Kantar Media, Hannity's show brought in $65.7 million in 2016 and $56.1 million in 2015. Hannity is the biggest attraction at the Fox Circus. As a result, Fox News may not want to kick him to the curb so quickly.
Everyone except Hannity wants to keep replaying the Seth Rich conspiracy. The strangest part is that this conspiracy is about the defeated party in Washington. Who cares about Hillary now? Ignoring the fact that intelligence even disproves the theories, it is old news. Maybe if the story had some legs, I could see Hannity pushing it. By mentioning the story so frequently convinces me that Hannity is desperate to replace Trump stories with anything else.