Every night I toss and turn in bed, disgusted over Trump's latest policy, but I know that tomorrow, he will do something to make me more disgusted. For a week, he was adamant about tearing apart families of illegal immigrants. Visions of toddlers hysterically sobbing for their parents, infuriated most Americans. Even republican politicians, typically stalwarts of pain and oppression, implored Trump to change his policy. Finally he did. However, despite global outrage, Trump refuses to return the babies to their parents. Instead, private prison companies are holding the kidnapped children. We are paying hundreds of dollars for each child they hold. Ironically, these private prison companies were some of the biggest donors to Trump's campaign.
I had written several articles about this massive scam that these private prison companies have with President Trump.
Not just Donald Trump, but private prison companies love all republicans, for obvious reasons. Republicans enact stupid laws that get people locked up. Ironically, the affluent and educated liberal has nothing to worry about. I'd say the meth smoking, trailer park hopping, gun toting staunch Trump supporter has a much greater chance of being locked up as a result of voting for Trump.
Just another example of those uneducated republicans voting AGAINST their best interests.
While Trump was tearing toddlers away from their mothers, the world watched with shock. However, two companies were playing their fiddles as our country burns. The two largest private prison companies, GEO Group and CoreCivic had their stock prices soar, Observer.
The executive order Trump signed yesterday halts the separation of immigrant children. However, it also commits resources to building more detention centers, for the purpose of holding more immigrants, for the purpose of directing our taxes to Trump's biggest campaign donors. Those detention centers are owned by GEO Group and CoreCivic.
Not just this recent outcry of separating immigrant children from their parents, but how much of Trump's presidency is based on locking immigrants up. All those ICE raids, stuff immigrants in facilities owned by private detention companies. So much of Trump's policy is aimed at making money for those two big campaign contributors. Anyone else sick?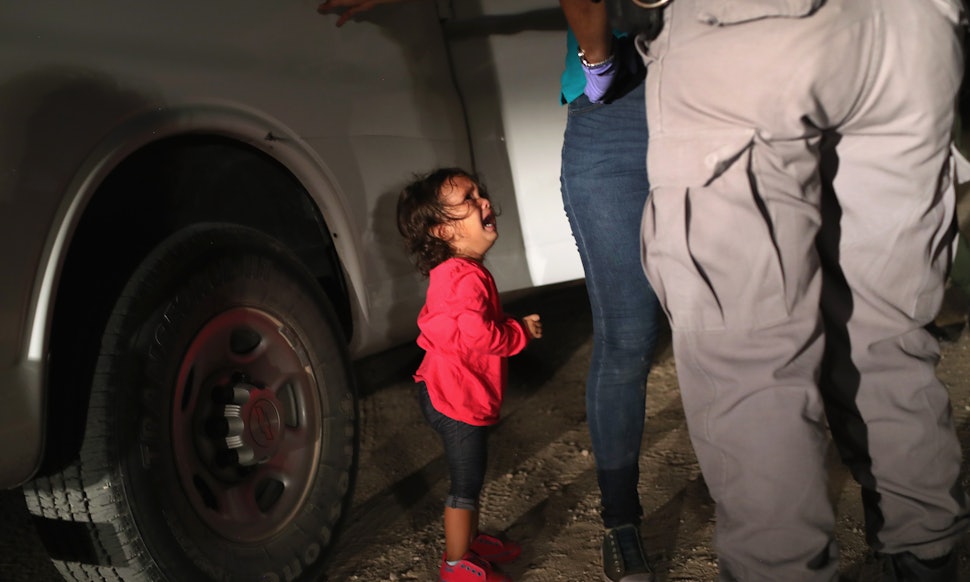 Those recordings of little toddlers hysterically crying for their parents will be remembered as one of the worst things America has ever done. But now that I know that our president's decisions were entirely based on fattening his wallet, I need to question the identity of America. What have we become?
How can my fellow Americans be stupid as to have believed Donald Trump when he promised he would 'drain the swamps'?
Stupid is as stupid does.