Why does every day under President Trump seem like a Twilight Zone episode? The President of the United States actually discarded American intelligence agencies and sided with Russia. For a while now, critics like myself, have postulated that Russia and Trump conspired to steal our elections. Now, it seems, our worst theories have been proven. Right after elections, Trump's son-in-law, Jared Kushner, tried to set up a direct back-channel between the Kremlin and Trump's transition team. At the time, people scoffed at Jared's attempt, considering the Russia meddling accusations. But now, after Trump openly defended Russia against alleged war crimes against America, makes you wonder exactly why Jared wanted that back-channel. ABCNews
According to communications intercepted by US intelligence, Jared Kushner and Lt. Gen. Michael Flynn, Trump's former adviser, met with Russian Ambassador Sergei Kislyak. Since then, Flynn pleaded guilty to lying to the FBI about the Russia investigation (go figure).
Apparently, Kushner wanted to set up this secret back-channel to communicate directly with Russian officials during the transition period, between the election and Trump's inauguration.
Former director of the National Security Agency and the CIA Gen. Michael Hayden said,
What manner of ignorance, chaos, hubris, suspicion, contempt, would you have to have to think that doing this with the Russian ambassador was a good or appropriate idea? This is off the map. I know of no other experience like this in our history, certainly within my life experience."
Dear God! Imagine if Obama's daughter tried to set up Russian communications gear in the White House! Imagine if Chelsea suggested a secret back-channel between the White House and the Kremlin! If either of those things happened, we would have never heard the end of it.
When the Washington Post broke this story about Kushner's attempt for a back-channel with Russia, it wasn't so big. But now, after what happened with Trump's secret meeting with Putin, in which no one else was allowed. And then his disgusting defense of Russia, at America's expense, Jared Kushner should be questioned. We need to know what his intentions were in setting up that line of communication.
However, we might be able to form some strong theories without having to listen to his falsetto voice.
Back in 2006, Kushner purchased a Manhattan skyscraper for $1.8 billion. With a 'b'. The highest price for a single US real estate asset, ever. Then the recession hit. Kushner's real estate adventure turned out to be an enormous failure. The mortgage was at $1.2 billion and Kushner had to pay half by February 2019, or else the bank was going to take the building Vox.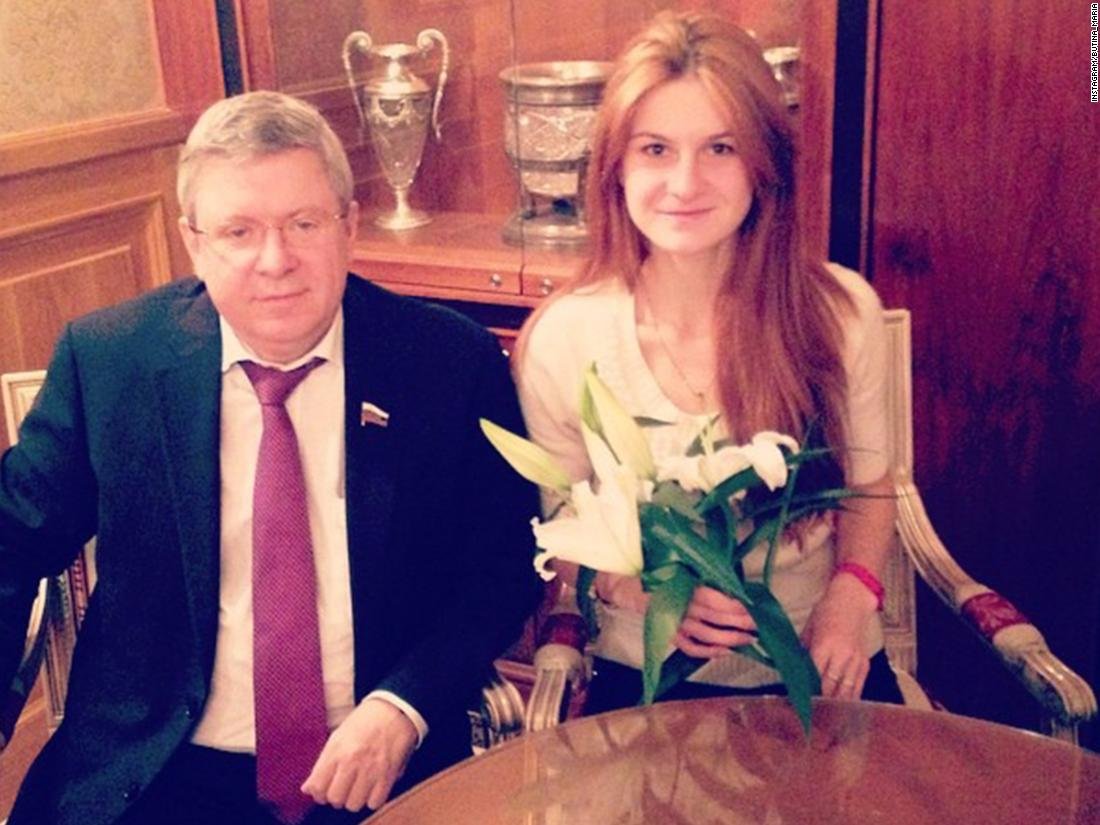 Kushner was in desperate need of a lot of money. Enter the wealthy Russian oligarchs. I'd say a direct back-channel line of communication into the White House could be worth well over $1 billion. Lucky for Kushner, some mysterious buyer emerged and took it off his shoulders, ThinkProgress. Another important piece to the puzzle is Mariia Butina, gun-loving former aide to top Russiam official, who was just arrested and charged with being a foreign agent who conspired to infiltrate American government.
Butina and [Torshin] took steps to develop relationships with American politicians in order to establish private, or as she called them 'back channel' lines of communication,'" according to an FBI affidavit.
Butina very easily, could have been the saleslady, selling the sought after back-channel between the White House and the Kremlin. Now that she is behind bars, I'm sure Kushner is petrified!