Last week, Trump placed tariffs on $34 billion of Chinese goods. After the trade war started by our president, everything from electronics to medicine to machinery will cost a lot more. Interestingly, one of the only items 'Made in China' that doesn't have to carry Trump's tariffs are his daughter's shitty shoes. President Trump went out of his way, to exempt his daughter's products.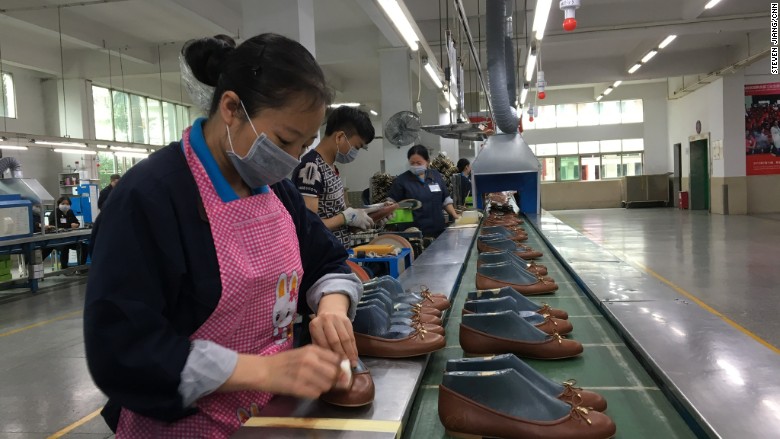 For all we know, this was Trump's reasoning all along. Who can think of a more efficient way to boost sales, than to slap a tariff on all of the competition? Ivanka shoes will be markedly lower than anything else. Any women with shoe budgets will have to buy the Ivanka line now.
Disregarding the family ties, why would Trump reward Ivanka's company? Especially, considering how Trump started this stupid 'trade war' mission, to protect American interests. According to Trump, the world has been taking advantage of America. So why would he turn around and reward a company that has never manufactured a single item in America? Even while Trump was screaming about making stuff in America during the campaign, Ivanka was secretly manufacturing her shoes in China.
Ideally, this will force the consumer to purchase American items instead. But what about manufactures, like Harley Davidson, who buy supplies from China to make their merchandise? As a result, in order for Harley to keep buying the material needed to build their bikes, they'd have to jack up their prices exorbitantly. American icon Harley is now forced to move some production overseas.
The only results Trump's tariffs have gotten are counter tariffs, other countries slapping the US with tariffs of their own. The European Commission released a report on how damaging Trump's tariffs will be on the US auto industry.
The EU's internal analysis "shows that an additional import tariff of 25 per cent, applied to automobiles and automotive parts, would in first instance have a negative impact on US GDP in the order of 13-14 billion USD". Indepenent
Already, Trump's tariff regulations have caused thousands of Americans to lose their jobs. Trump's trade war hits hard working Americans. However, his daughter's company skirts around these tariffs. Isn't that kind of like the definition of corruption? How do you drain the swamp, when you impose a crippling tariff on the world, but exclude your daughter's company? I'm sure they laugh about these tariffs over the breakfast table.